Hi,  my name is Galen Currah.

I would like to help you.
I spent 13 years in Africa and know the needs, problems and type of work opportunities that face many missionaries.
I have done consulting for many years, often in the area of social research (ethnography and program evaluation) to enable Christian workers to 'see the fields' as Jesus said, and base their plans on facts.
I have a Doctorate in Missiology and am in touch with many trends in missions around the world.
My areas of expertise:
Church Multiplication
    Cell formation, development and reproduction
Cross-cultural adaptation
    Social research
Strategic planning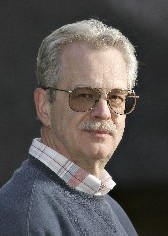 Dr. Galen Currah

  ►Workshops and consulting to multiply churches

  ►Co-author, Paul-Timothy studies

  ►Ethnographic Research

  ►Workshops for those who train novice leaders  

  ►Seminars for those who start small groups that

    reproduce

  ►Adjunct instructor, Western Seminary

Integrating church multiplication, pastoral training, research

and community

development

Galen Currah

Workshops and problem solving


Contact a  mentor experienced

in your area of concern