Imitate key Biblical Persons To Extend Jesus' Reign

Christ the King
Just as Jesus obeyed His Father, even to death, believers obey Jesus' commands in love, above and before all else. This lays the one foundation for godly life that He requires, Matt. 7:24-27; 28:18-20.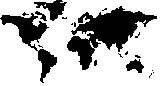 Paul, Apostle to the Nations
Paul loved neglected peoples enough to go and bond with them in their culture, 1 Cor. 9:22.

Peter, Gatekeeper
Open the way to neglected households, clans and peoples. Tell the Good News of the Kingdom to relatives and friends of new believers, Acts 10:24; 16:31.

Nehemiah, Motivator
Arrange for all believers to participate in heart-felt church worship and productive work. Guide each on into a gift-based ministry, just as Nehemiah organized Israel's clans so that each one rebuilt an assigned segment of Jerusalem's walls, Neh. chapters 2 ? 3.

Timothy, Trainer
Train new leaders in the way Paul did by forming mentoring "chains," 2 Tim. 2:2.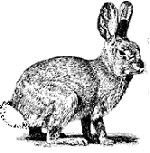 Titus, Regional Overseer
Let clusters of churches multiply like rabbits as they serve each other. Authorize many qualified shepherding elders, Titus 1:5.

John, Outer Space Traveler
Help believers focus on the risen, ascended Christ and think about heaven, as John did when he saw visions of glory and recorded them in the Book of Revelation. Keep prayerfully focused on the "things above," Col. 3:2-3.