Church Planting Dashboard


Click Here

Need help with church planting? Check out our Just-In-Time Church Planting Dashboard. It is designed to help you where and when you need it.
Come Quickly Dawn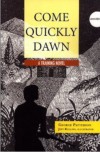 Click Here

"This book is a great church planter's manual." — Pamela Arlund, PhD, director, All Nations
People of YES! Videos


Click Here

Here are interviews with George Patterson and others. In addition, there are learning aids.
Covenant Groups


Click Here

Need prayer for your specific church planting plans? Covenant groups take this to a new level. They are designed to help accomplish your goals.
YES! News!


Click Here

Every month we podcast or write about a key issue that is being faced and how to get to YES! through it. Also, let us know what you want us to talk about.
Church Planting Coaching


Click Here

Need someone to talk with about your church planting efforts? Our coaches have years of hands-on experience around the world. We will focus on helping you make disciples of nations.
Your Most Pressing Question